🏡🖼️Automatic HD Photo Extraction of 2D Photos
In today's digital world, technology is rapidly transforming the way we operate in numerous industries. One field that has seen significant innovation thanks to technology is the real estate sector. Here, Floorfy, a service for real estate agents, is leading the paradigm shift with its latest feature: the automatic extraction of 2D photos from virtual tours.
This innovative functionality promises to simplify the real estate viewing process, saving time and resources, enhancing the user experience, and ultimately revolutionizing how real estate agents showcase their properties to potential buyers. Let's explore how it works and how it could change the game in the real estate industry.
📸What are high-definition property images?
Floorfy extracts an interesting series of JPEG images from 360-degree photographs taken inside a property. This set of high-definition photos can be directly uploaded to real estate listings within the platform.
With these images, it is possible to make a property listing more appealing to potential buyers. They are the perfect accompaniment for a virtual tour when a potential buyer wants to focus on a specific aspect of the property or get a general idea of its main features.
💡How does it work?
Floorfy's innovation is based on the use of sophisticated machine learning algorithms and 3D imaging technologies. These tools analyze and interpret virtual tours, identifying the best viewpoints and automatically extracting the 2D photos.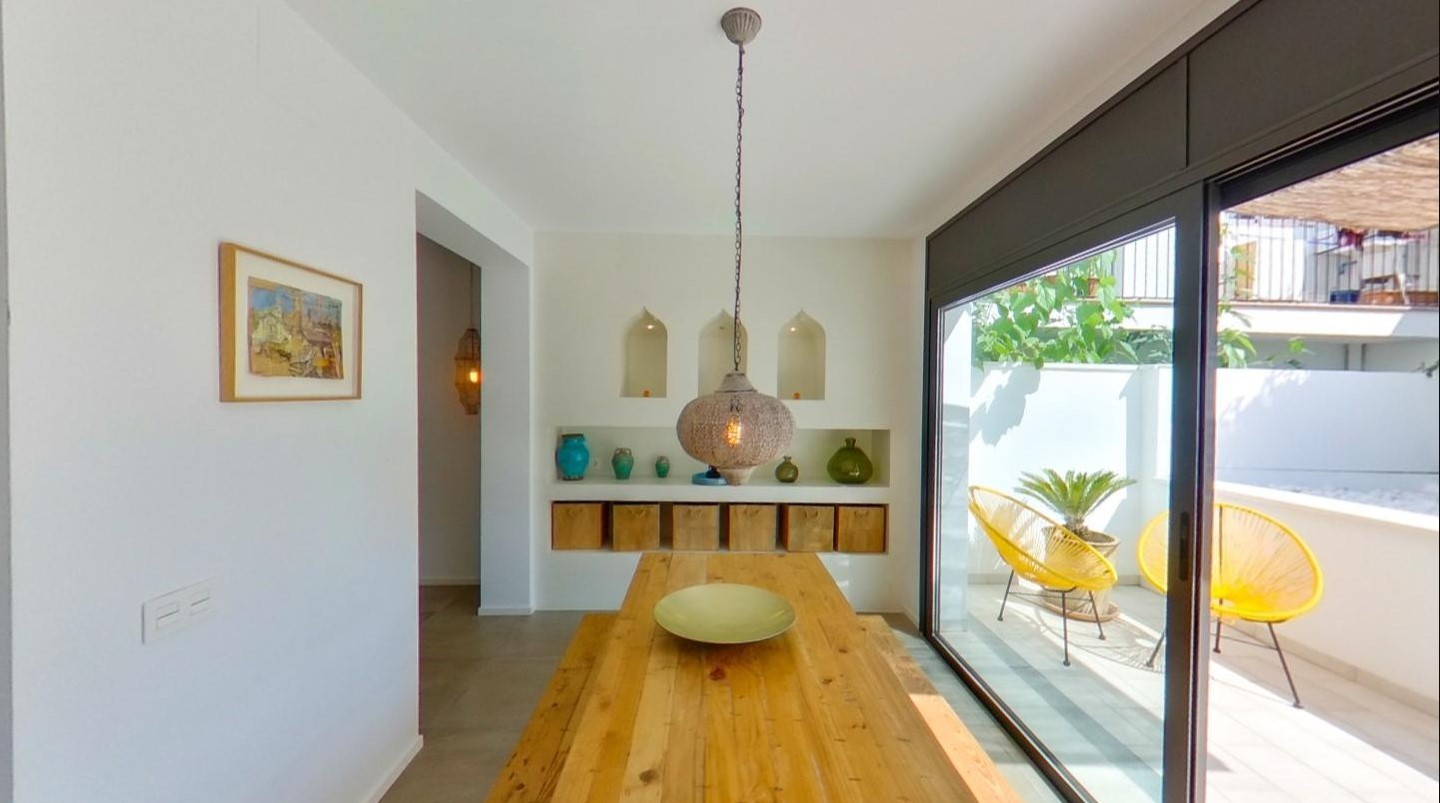 💯Advantages of the new feature
It becomes important to further delve into and fully understand how it could change the game for real estate agents. Here are some additional advantages of the new feature:
Increased interaction: The extracted 2D photos can be used to create slideshows, interactive photo albums, and more, increasing interaction with potential properties.
Customization: This feature offers the ability to customize the extracted images, allowing agents to highlight the most attractive features of a property.
Accessibility: The automatic extraction of 2D photos from virtual tours makes property viewing more accessible for those who may have difficulty navigating a 3D virtual tour.
Adaptability: The extracted 2D images can be easily adapted for various display formats, including mobile devices, providing an optimal user experience.
💯Benefits for Real Estate Agents
Time and resource savings: There is no longer a need for separate photo shoots or hiring professional photographers. With this feature, you can easily obtain a wide selection of high-quality images directly from virtual tours.
High image quality: The extraction technology ensures sharp and detailed images that can be used in various marketing channels.
Improved user experience: By providing a more detailed view of properties, you enhance the customer experience, increasing sales opportunities.
🚶A Step Forward for Real Estate Visualization
2D photos remain a fundamental tool in the real estate industry for accurately representing properties. However, capturing these images can be costly, time-consuming, and present technical challenges. This is where Floorfy's new feature comes into play.
The automatic extraction of 2D photos from virtual tours allows agents to easily obtain high-quality images directly from their existing virtual tours. Not only does it save time, but it also provides a more comprehensive and detailed view of properties, giving potential buyers a much clearer idea of their future investment.
🔭Looking to the Future
Floorfy is continuously striving to innovate and bring the real estate industry into the digital future. With their new feature of automatically extracting 2D photos from virtual tours, they are not only simplifying the sales process for real estate agents but also enhancing the buying experience for customers.
Undoubtedly, we can expect great things from Floorfy in the future. If you are a real estate agent looking to stay ahead in the digital era, it's time to take a look at what Floorfy has to offer.
🗝️Key Points of Integration with Floorfy
While the new feature of automatically extracting 2D photos from virtual tours is certainly the focus of this article, it is important to note that this is just one of the many powerful features offered by Floorfy. Here are some key points of integration with Floorfy:
User-friendly: Floorfy has been designed with the user in mind, which means you don't need to be a technology expert to use the service.
Comprehensive service: In addition to the automatic extraction of 2D photos, Floorfy offers a range of other functions, such as 3D virtual tours, interactive floor plans, and more.
Dedicated support: The Floorfy team is dedicated to providing exceptional support, ensuring that you get the most out of your investment.
With these powerful tools and features at your fingertips, there has never been a better time to bring your real estate business into the digital future with Floorfy.
🔗Learn more about Floorfy HERE