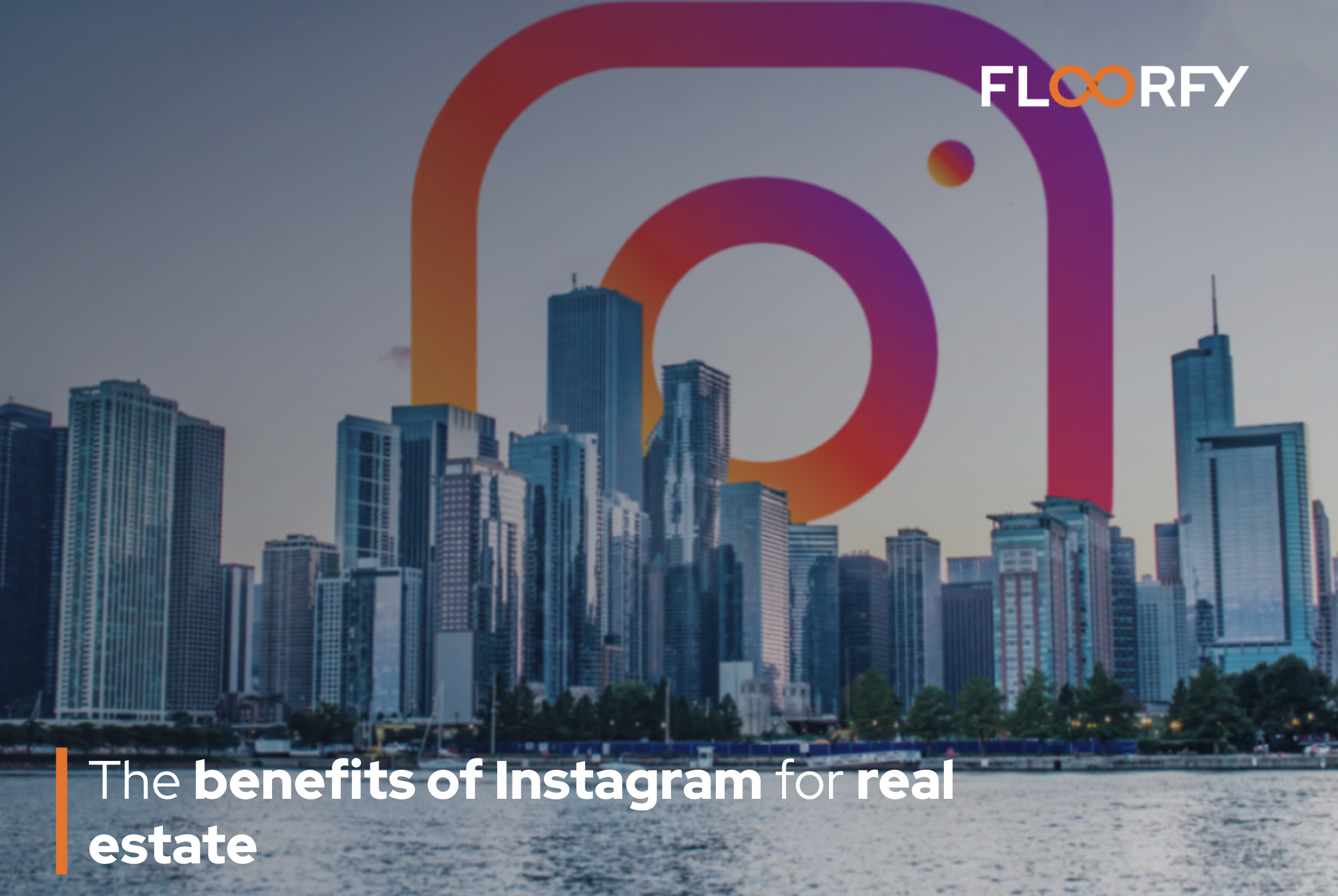 The Top 6 Benefits of Instagram for Real Estate Agents
If you still don't know how Instagram for real estate agencies works, it's time you discover the opportunities that this social network has to offer. It's capable of giving a decided boost to your business selling and renting properties, if you know how to manage it and use to its main tools.
Open a new branch in the virtual space, with image-led posts. You will soon start to notice the benefits!
Index
Instagram for real estate agencies
This is the social network of preference for those who place the greatest importance on the image, understood as both videos and photos, above writing, which is used only to complement them. It means real estate agents have at their disposal a virtual shop window which is always open, without time or geographical restrictions. And anyone can have access to it, both night and day, from the remotest places in the world.
Although business and firms linked to clothing stores have been the first to capitalise on Instagram, other sectors have joined the trend. And it's no wonder, not only does it give a greater visibility to businesses, but also helps them gain in confidence amongst the public, to make them more human, and increase sales. As you can see for yourself, real estate agencies are moving into this medium at full speed, eager to reach more and more potential customers.
What type of content can a real estate agency post?
Once you've created a profile for your estate agency on Instagram, you will have the chance to post different content. The following are a sample of the main types.
1.
Promote properties
Do a post of various photos of a property you have for sale. You can include a maximum of 10 images, and a text to accompany it. In it, explain some of the characteristics of the properties, like its location, the number of square metres it has, and other things of interest. Don't forget to include various hashtags that make it easy to search for.
2. Alternate different content
Although you might feel tempted to post only snaps of flats and houses that come to the market, try to combine different types of content. An example would be posts referencing key data in the sector, like the average price per square metre per city.
It could also serve as an inspiration for decoration projects, so you can get on board with current trends. Use the temporary 'stories' section to give an account of specific events, and also plan live events in which the audience can ask questions.
3. Share your triumphs
Have you sold a property that stands out for its high value, or something else worth mentioning? Don't hesitate in telling others about it. It will improve your branding, and mean the public perceives you as a trustworthy organization. Accompany the post with an image of the closing of the transaction, to give it even more credibility.
4. Offer a virtual tour
Another of the great opportunities than Instagram offers you. Post a video that captures a virtual tour of the house you are trying to sell, like those created by Floorfy. It will become an immersive and attractive experience for the public, as they will feel they are going through each room as if they were there in person.
5. Organize a competition
It's proven that competitions on social media gives rise to countless interactions, multiplying your reach and, with this, the visibility of your profile. Think about the prize, a dinner for two, or a month's stay in one of the properties that you offer, and set a basis, like tagging friends or sharing a certain post on the wall of the participants.
6. Unveil your work secrets
Reveal how you managed to sell a certain property in record time, using tricks like homestaging, or the preparation of a property to make it more attractive for the sale. A popular trick is to show in photographs the before and after of such a process.
Goals for a real estate agency on Instagram
There are several goals you can set yourself with the landing of your real estate agency on Instagram. These are the main ones.
- Gain visibility as a business
.
- Stand out from the competition
.
- Increase sales, reach a greater number of potential buyers,
even those that are beyond your local or regional scope of influence.
- Achieve higher web traffic
, more prone to conversions.
- Generate more trust
, while taking care of branding.
- Humanize the brand
, so that it won't be seen as just a company.
What do you think? Which of these would be your main goal?
Tools for posting on Instagram
Before you post on your agency's Instagram profile, stop and analyze the tools you have at your fingertips, beyond the tools within this social network. With these, you can choose improve the way in which you distribute your content and have a greater impact on the public.
From among the dozens of existing resources, it could be interesting to try Collec.co: it will help you to manage your account and have all the stats to hand. When it comes to doing a post, on the other hand, TagsForLike will suggest hashtags for you, meaning you'll amplify your impact.
Iconosquare will become your best friend through what it can offer you. From monitoring the growth of your account to knowing which is the best time for posting something, as well as analysing your followers, the usernames that have stopped following you, etc.
When it comes to programming content to post at a certain time, look no further than Hootsuite; it's the favourite among those who have several professional social media accounts. And for editing the images, you can try VSCO: in it, you can retouch images instantly, apply filters, improve the framing… The result will win you over with its quality.
Now that you know how to use Instagram for real estate agencies, don't hesitate in starting to use this social network, to benefit from all its advantages. Put into practice the strategy that is best adapted to your plan, and gain ground over your main competitors!