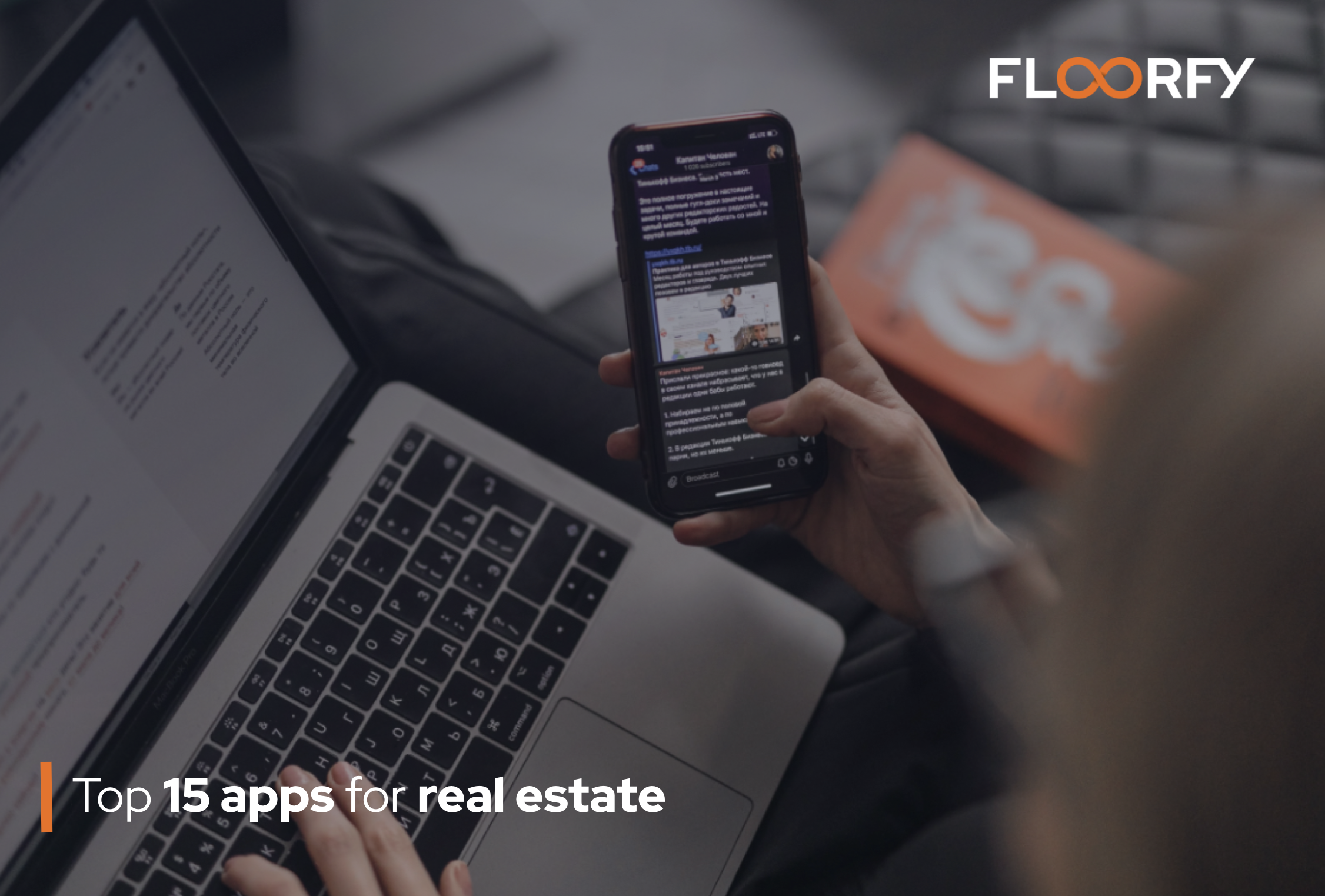 The 15 best apps for real estate agents
Apps for estate agents help you to work more efficiently, and, used correctly, improve your productivity.
At present there is a very wide range, and you can find one to complete practically any task. Listed below are our favourites: with these you can organise yourself better, work more quickly and improve the quality of your services, offering more comprehensive advice.
Apps for organising your work
Thanks to these apps, you can be more flexible and save a lot of time. You will be able to effectively manage your schedule, work with documents from your phone, and lots more!
1. Next Visit
Next Visit is a virtual planner that helps you manage day-to-day tasks. It is developed by Fotocasa, and is among the first apps created exclusively for real estate professionals. It is synchronised with Google Calendar, so that not only can you organise your schedule of visits, but also share it with the rest of your team, to work in coordination.
Furthermore, it works as an information archive. It will enable you to search for the characteristics of a property, additional information about the area or even find other houses within your portfolio with similar characteristics.
2. Google Workspace
This app incorporates the publisher Google Docs, the cloud-information store Google Drive and Calendars. Downloading it enables you to work from anywhere, and have all your documents to hand. It will also be useful in sharing information with the rest of your team, as it allows you to create shared folders.
3. Text Fairy
This app will save you a lot of time, by scanning images of documents with text. All you have to do is take a photo and it transcribes the words. Keep in mind that it doesn't work with handwritten texts, and that you will have to check over the documents, but in any case it will save you a lot of time.
4. DocuSign
This will allow you to be a lot more flexible on a day-to-day basis, as you won't have to wait until you're in the office to sign documents with legal ratification. Furthermore, you can send these documents to your clients by email, so that they can also ratify them, without needing to use the app.
5. Evernote Scannable
Scanning documents in a quick and flexible way is easy with this app. All you have to do is take a photo of them, and the app will convert them into a PDF file. The only thing to consider is that it only works for iOS, but its ease of use makes it worth it.
6. Genius Scan
This app is very similar to Evernote Scannable, but works for Android. It has almost 5 stars on Google Play, with ratings from nearly 107,000 users.
Apps for property sales
As well as helping you with your day to day organisation, these apps will help to improve the quality of your work. High-quality images, virtual tours and other resources will help you demonstrate to your clients the advantages of every property, and explain to them where their value lies.
7. Magic Plan
For lots of clients, being able to see the layout of the house in a floor-plan is essential in deciding whether they want to view it. Well, thanks to Magic Plan you can do this yourself without too much difficulty. You don't need knowledge of the software, or to take measurements yourself: the programme creates floor plans of the houses from the photos.
8. Floorfy
With this app, you can create virtual tours and keep track of them from your phone. As well as working as a sales tool, it can be an excellent service for clients, who can view properties from their phone, without having to travel, and therefore, go to view only those that interest them. In this way, you can create a pleasant experience for your clients, leaving them more satisfied.
9. 360 Panorama
As we know, the most important thing is that the client feels as if they are inside the property, even before visiting it. You can use these panoramic 360-degree photographs to complement virtual visits.
10. Diptic
Using this app you can create collages of images and photomontages. This app may be interesting for those with properties that are being renovated. In doing so, you can combine in one single image the before and after photos. It will also prove to be very useful in posting adverts on social media platforms like Instagram, as you can bring together various images in a single visual hit.
11. Sun Seeker
Knowing the position of the sun will help you to identify which areas are the brightest and warmest of a property. This will boost your sales pitch, and help you to explain better to the client what are the most beneficial parts of a property in an objective manner. You can also use it in property descriptions, attracting the attention of those with these details in mind, for energy saving or decoration.
12. EasyMeasure
This app will be of great use to you and is also completely free. With it you can take measurements with only your smartphone, and in so doing, offer added value to your clients, expanding the information of the property with actual figures taken at the time, of the dimensions of wardrobes, bedrooms, etc. Furthermore, its use is very intuitive.
13. Snapseed
With this programme, you can edit images, applying filters and colour correctors. Thanks to its service, you can always show the best face of the properties for sale.
Apps for your finances
We all know that buying a house requires a significant investment. With the following apps, you will be prepared to add value and negotiate with your clients.
14. STValora
Through the service this app offers, you can ascertain the estimated value of properties. The app consults the price of other properties in the area, allowing you to have an idea of what you should ask for during a negotiation.
15. Mortgage Simulator Banco de España
With this programme, you can help buyers to estimate the mortgage payments they would need to pay, if they were to go for the property they are considering. In doing so, you will them to have a more realistic idea. The app is free, and very easy to use.
As you can see, real estate apps offer specific solutions for practically any task. By carrying in your phone the apps that best match your needs, you can work more flexibly and have more control over your time, which will be reflected as much in your sales as in your quality of life.
Image by Maxim Ilyahov via Unsplash