FLOORFY lands in Portugal and Brazil
We are pleased to announce the launch of Floorfy Portugal and Floorfy Brazil, with Rafaela Mazzini, as part of our global expansion! We are incredibly excited to continue our growth and share our vision with the Portuguese and Brazilian markets. Rafaela Mazzini, Head of Floorfy Portugal and Brazil, plays a key role in bringing our innovation of virtual tours to both countries. Keep reading to hear more about the expansion!
Why Portugal and Brazil?
The Portuguese real estate market is quite traditional, it is constantly growing, attracting investments, especially foreign ones, and with that, the agencies are looking for more technology to sell and rent properties.

The Brazilian real estate market is in a period of transition, the country is very large and the real estate sector is of vital importance to the economy. New technologies are arriving and increasing the way agencies sell and rent properties.

At Floorfy, we are very excited and we are certain that we can contribute a lot to the growth of the real estate sector in these two countries.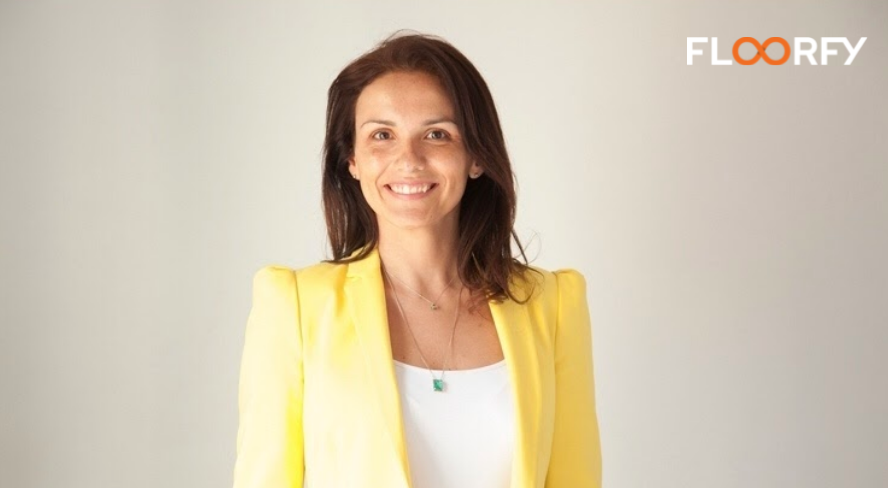 Interview
Hi Rafaela! To begin, tell us a bit about yourself. Why did you decide to start a career in real estate?
I'm Brazilian and I've been living in Spain for 14 years. I came to Barcelona to study and I fell in love with the city. I am an Architect and Urban Planner by training but since I arrived in Spain I have been working as a specialist and consultant for the Brazilian and Portuguese markets. I am driven by new challenges and I started working at Floorfy because the project is incredible and innovative.
Tell us about your role in Floorfy.

I joined the Floorfy team to open up the Portuguese and Brazilian market in Portuguese. Working using my native language makes me feel closer to my culture and my origin; in addition to everything I have already acquired from living in Spain.

Describe a typical working day for you.
The first thing I need to start the day: a coffee :). When I arrive at the office, I share ideas with my colleagues, contact clients and present the benefits of our platform to them.
Tell us about the launch of Floorfy Portugal and Brazil.
I am very excited for this project! I am very motivated to teach and present Floorfy to Portugal and Brazil.
Why do you think the real estate market needs Floorfy?

Because Floorfy is THE BOMB! Truthfully speaking, I believe that the whole real estate sector needs Floorfy! It's an innovative software that helps the real estate sector sell more. Thanks to virtual tours, clients have a much more immersive and realistic experience of the property, even before visiting it in person.
What are your plans and objectives for the next year with Floorfy Portugal?
That the whole real estate sector knows and uses Floorfy. I am CERTAIN that will happen!
We are all incredibly excited for the launch of Floorfy Portugal and Brazil! Head on over to the Floorfy Portugal social media for real estate tips and tricks, real estate interviews and examples of our virtual tours.