What is Floorfy? Explanation, benefits and examples
Floorfy is a Software company that specializes in providing useful solutions for real estate agents. Floorfy offers tailor-made solutions targeted at empowering real estate agents in their sales journey. Its suite of tools aims to maximize online property marketing effectiveness, increasing opportunities for profitable exchanges between agents and potential buyers. Floorfy offers a range of services including automatic 3D virtual tours, floor plans, video calls, commercial videos, 2D photos, automated property descriptions, brand customization and virtual home staging. All Services provided by Floorfy are available 24 hours a day, 365 days a year, allowing any client to visit the property when they prefer.🌞📱

Below are the features that the Floorfy services and app provides to users.
1. Virtual tours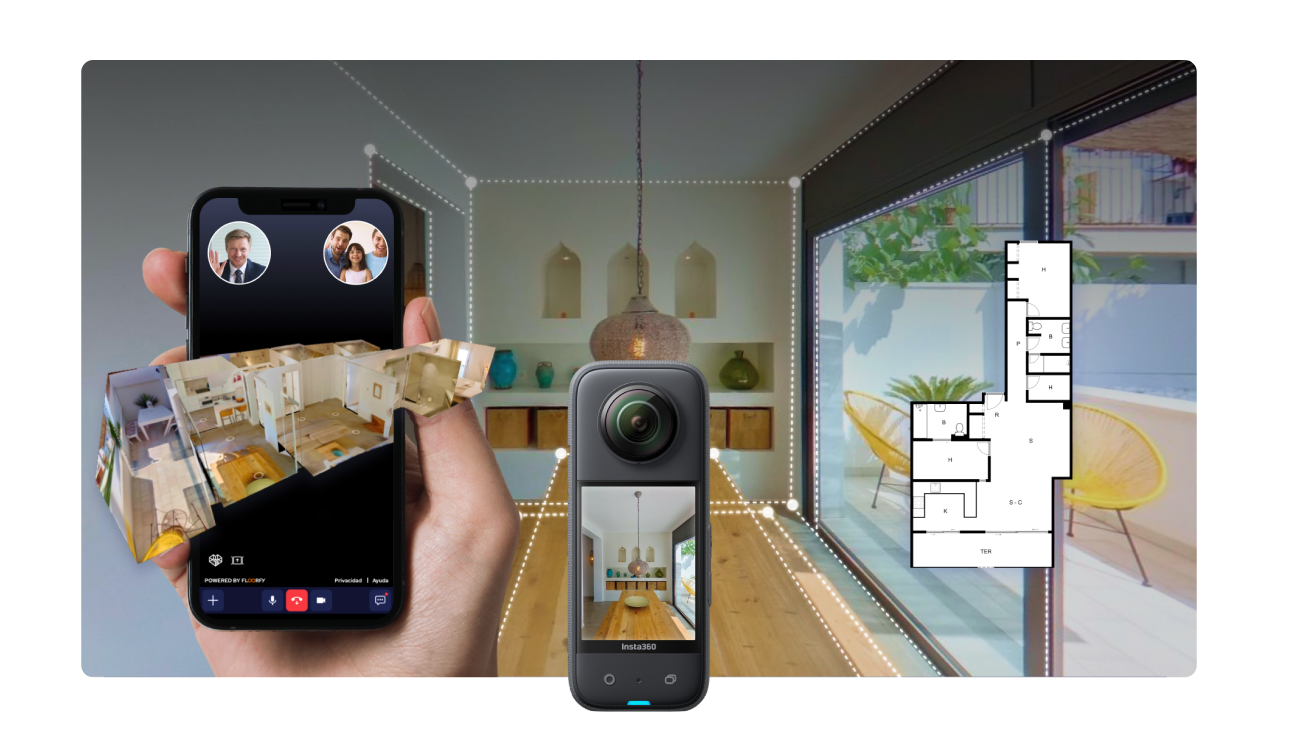 A virtual tour 🌐🏠 is a digital tool that simulates a real face-to-face viewing by means of 360-degree photographs. These are then merged together using a special software that subsequently allows the user to appreciate the aesthetics, colours and finishes of a property in an efficient and realistic way. By creating a virtual representation of the property, agents can showcase every corner and highlight its unique features. Potential buyers can explore the property remotely, navigating through rooms and getting a realistic sense of the space. Virtual tours enhance the buyer's experience, saving time and effort by eliminating the need for physical visits to multiple properties.
Below is an example of a 360º tour📸🔍:

After understanding this technology a bit better, you may ask, what advantages can virtual tours offer myself or my clients? In the following section we will answer this question.🤔💡
Below is a video demonstration of how Floorfy works🎥👇:

2. Automated Floor Plans: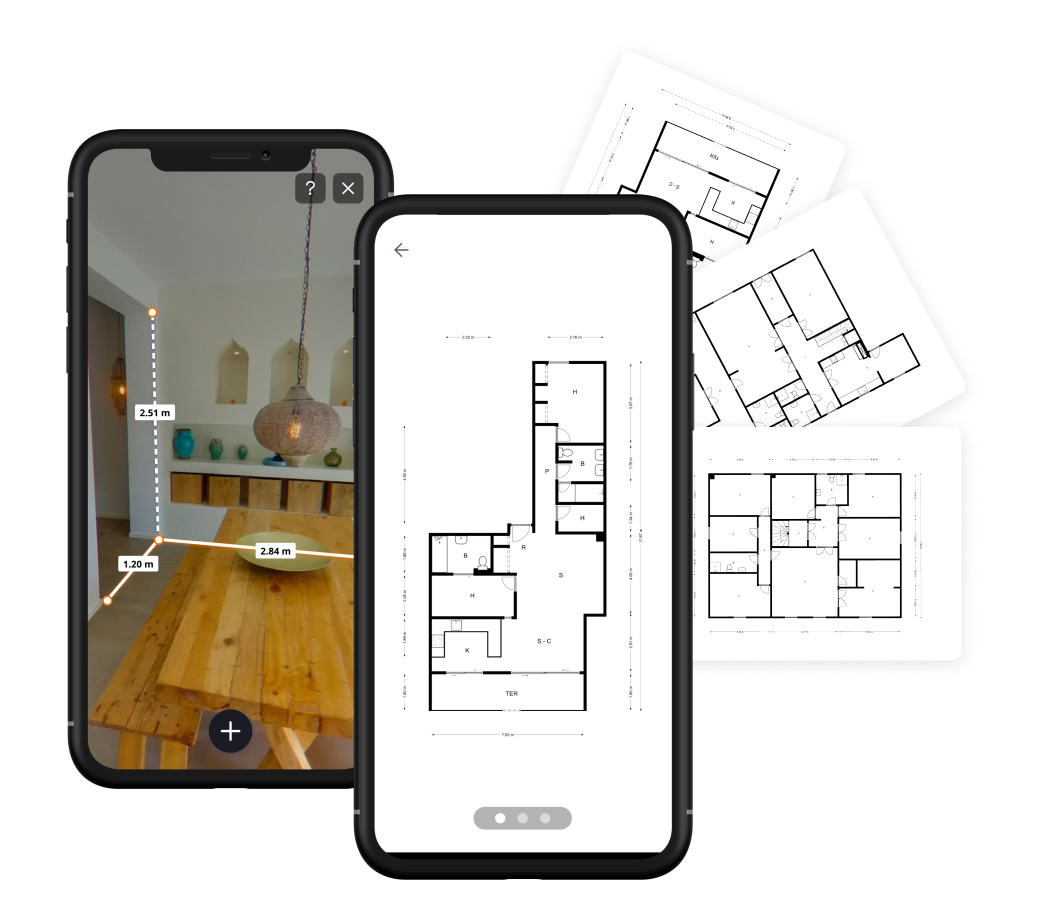 With Floorfy's automated floor plan feature, real estate agents can quickly and easily generate accurate floor plans for their listings. This eliminates the need for manual measurements and sketching, saving valuable time and resources. The automated floor plans provide clear and detailed visual representations of the property's layout, including room dimensions and the relationship between different spaces. This feature enhances the presentation of the property and helps potential buyers better understand the property's flow and potential.
📐
Example of automatically generated plan

To learn more about Floorfy´s Automatically generated Floor Plans read this article.

3. Video Calls and Meetings: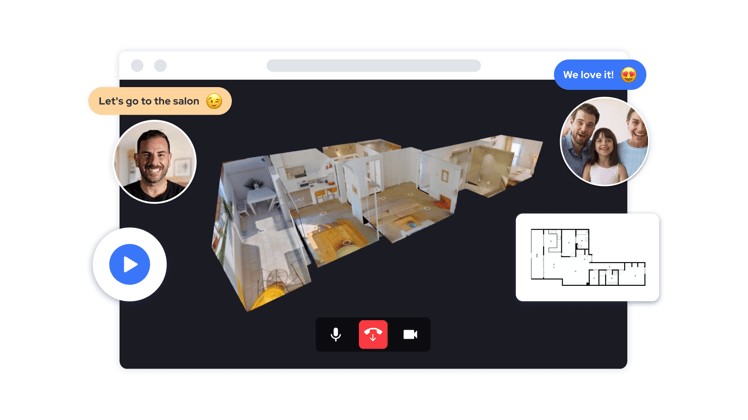 Floorfy offers video call functionality, allowing real estate agents to conduct virtual meetings with clients, potential buyers, or other stakeholders. This feature enables real-time communication, even when parties are located in different geographical locations. Agents can showcase properties, answer questions, and provide personalized guidance, creating a seamless and convenient experience for all parties involved. Video calls and meetings save time and resources by reducing the need for in-person meetings, and they can be recorded for future reference.
To learn more about Floorfy´s Video Calls and meetings read this article.
4. Automatic Commercial Video Generator: Create Dynamic Listings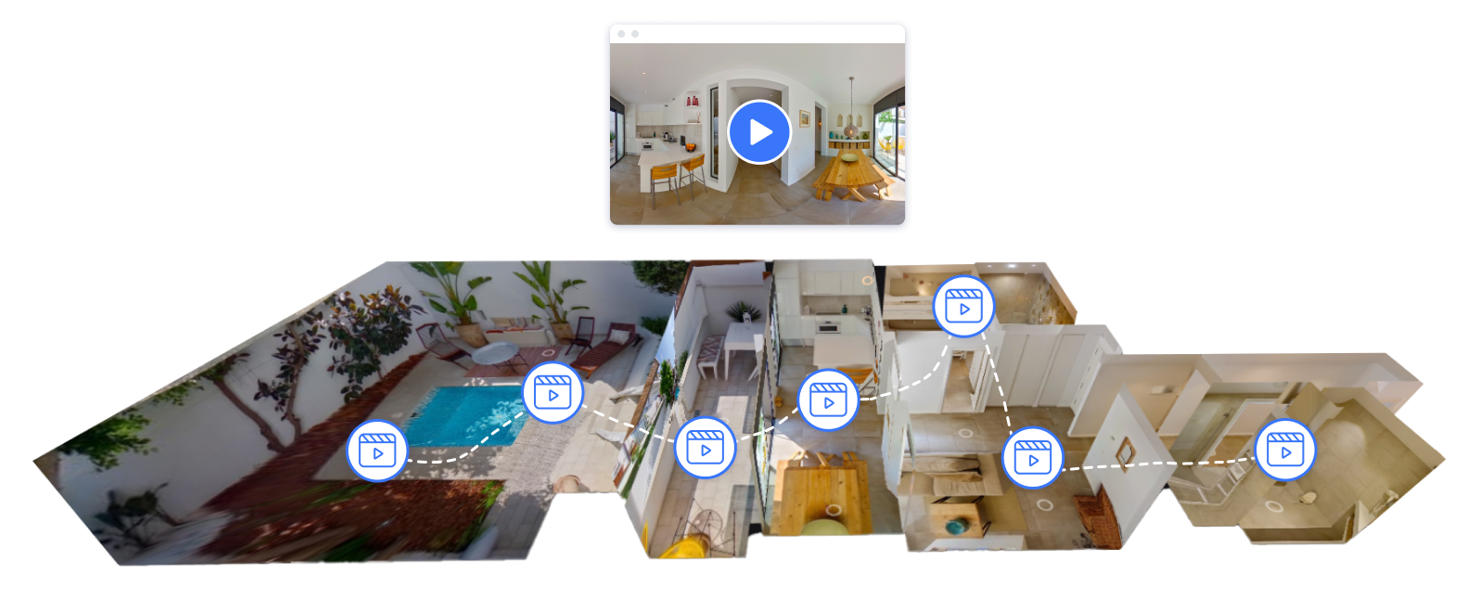 In a digital world where video content reigns supreme, Floorfy's Automatic Commercial Video Generator takes property listings to a new level. This feature allows users to transform property images into compelling promotional videos effortlessly, creating a more engaging and dynamic listing to entice potential buyers and renters.

5. Commercial Videos and 2D Photos: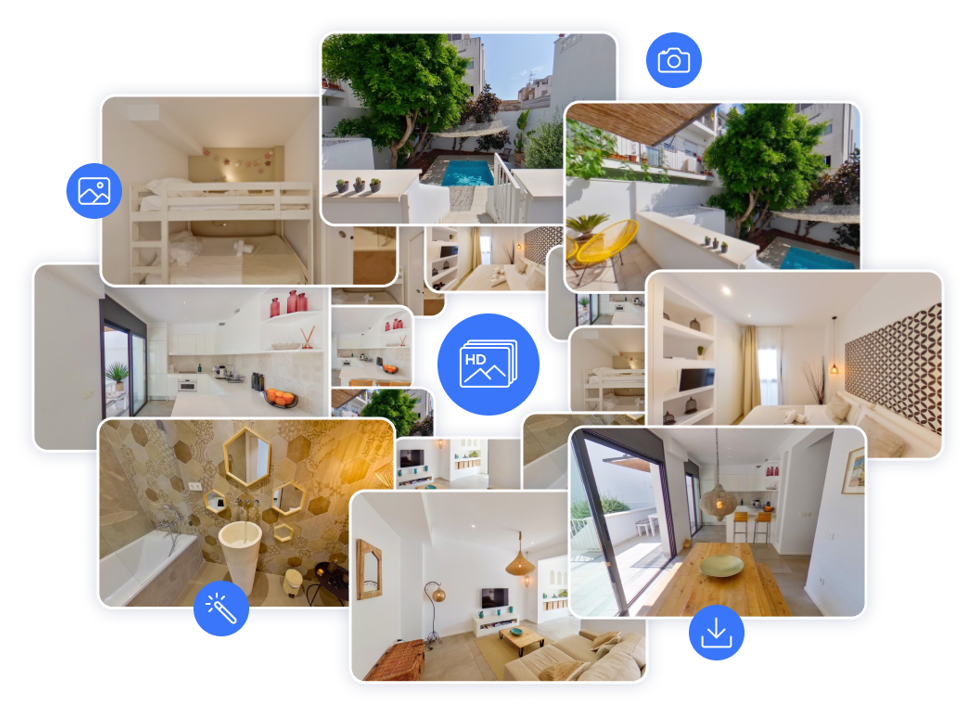 Floorfy's commercial videos and 2D photos help real estate agents capture the essence of a property and create compelling visual content for marketing purposes. High-quality professional photography and videography showcase the property's best features, attracting potential buyers and generating interest. These visual assets can be used across various marketing channels, including websites, social media, and listing platforms, to effectively promote the property and increase its visibility.
This article provides in-depth information about the automatic extraction of Floorfy's 2D photos.
6. Virtual Home Staging: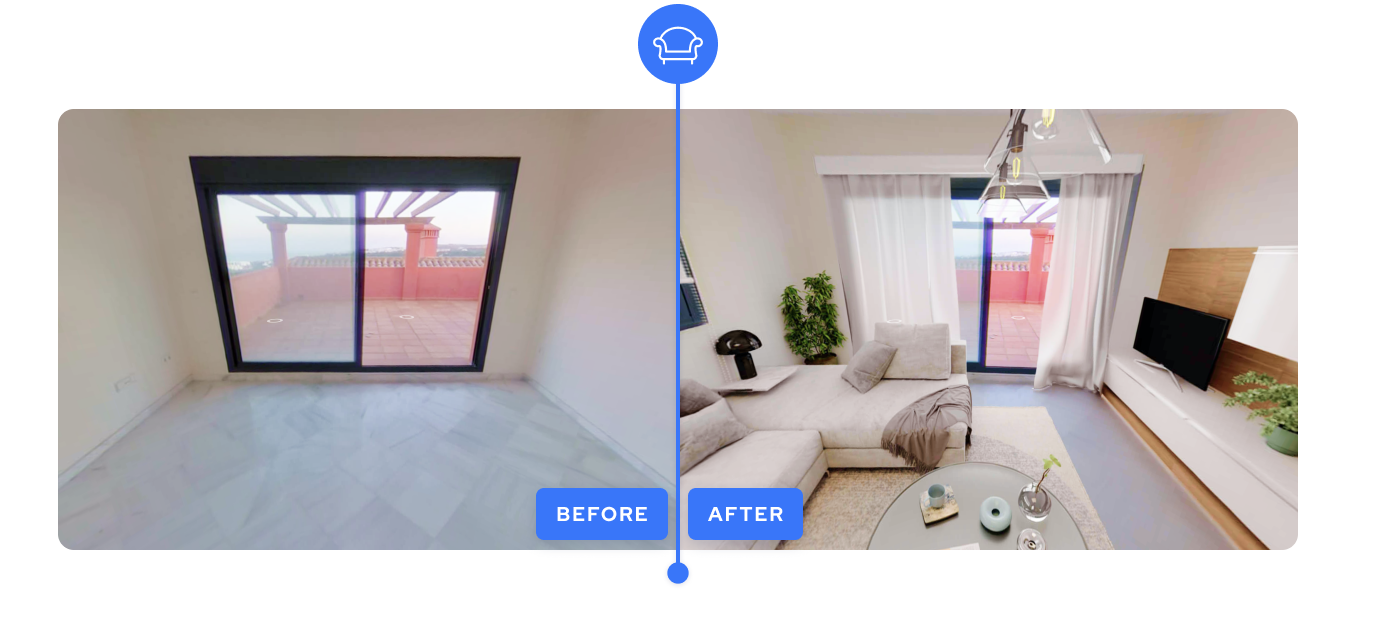 Floorfy's virtual home staging features take property presentations to the next level. Real estate agents can showcase properties with interactive 3D models, allowing potential buyers to explore the space in a more immersive and engaging way. Virtual home staging enables agents to digitally furnish and decorate properties, giving buyers a clear vision of the property's potential and helping them envision themselves living there. These features enhance the buyer's experience and can significantly impact the decision-making process.

7. Automatic Multilingual Descriptions: Bridging Language Barriers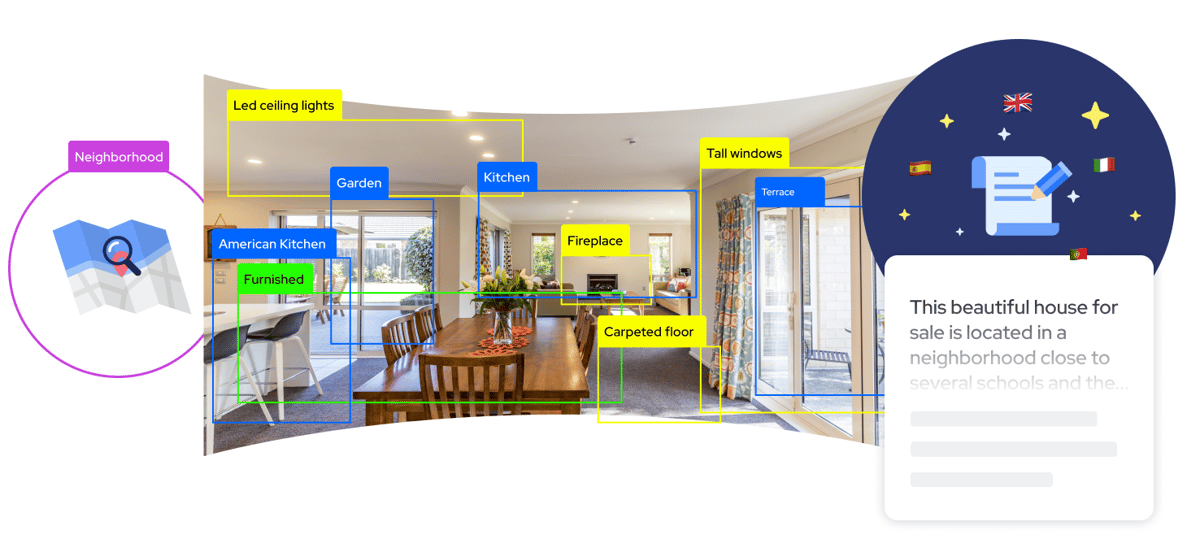 Bringing inclusivity to its innovative platform, Floorfy's Automatic Multilingual Descriptions feature generates property descriptions in multiple languages. This assists real estate professionals in reaching a broader audience, overcoming language barriers and catering to an international clientele.
Experience the User-Friendly Floorfy Mobile App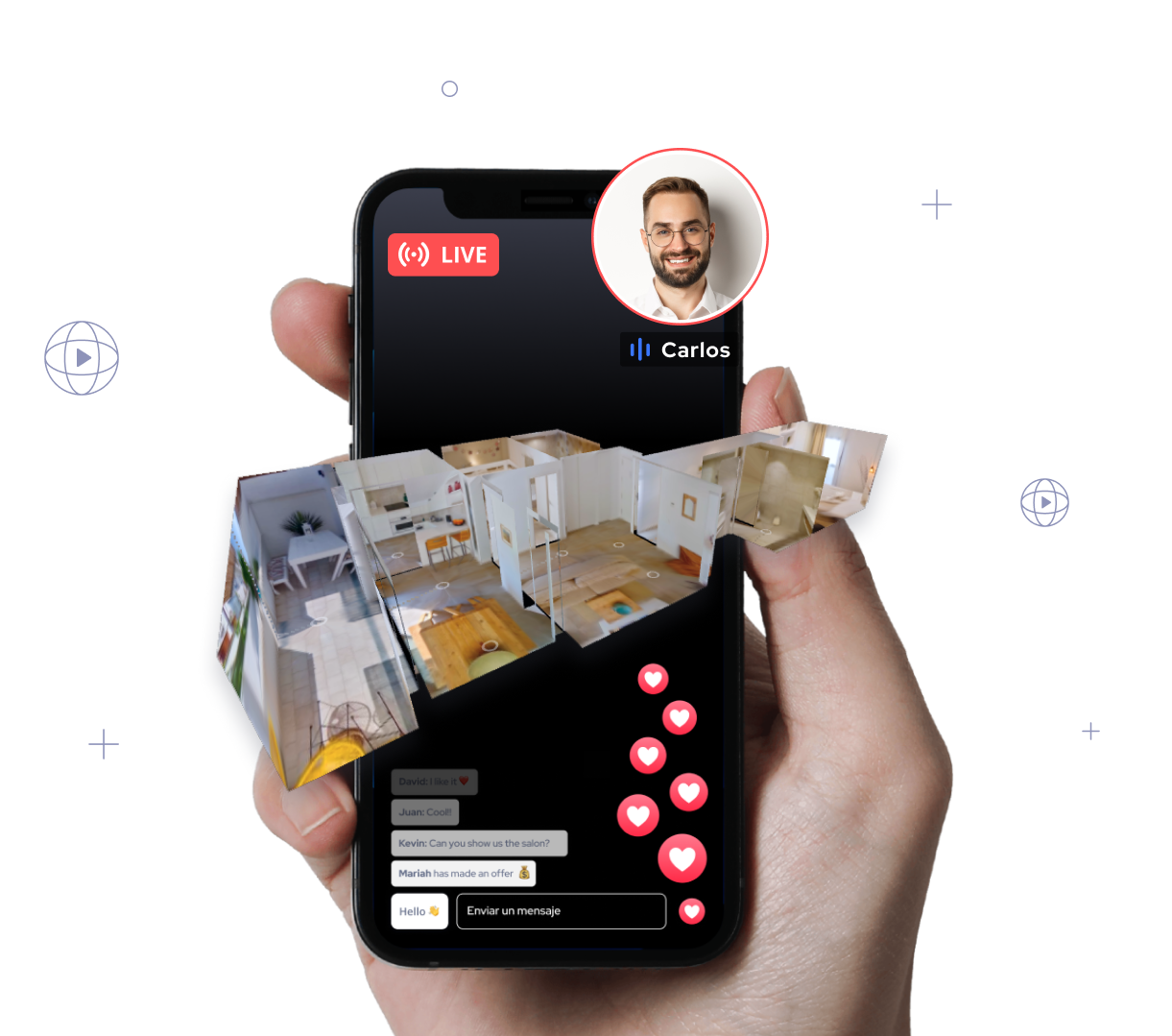 The Floorfy app is not only functional but also extremely user-friendly. With features like push notifications, in-app communication, and the ability to update property information in real-time, the app empowers agents to effectively manage their listings on the go. The Floorfy app works on iOS and android devices. Try it out now!
How can I acquire this technology?
To take these virtual tours, you only need a 360º camera, a panoramic tripod and FLOORFY app.
In Floorfy we have an app that will generate these tours, where your only task will be to take and upload the 360º photographs. Once uploaded, we generate the tour and deliver it to you. In addition, we offer you brief training on how to take 360º photographs so that you can get the most out of your camera. You can also check our blog which includes a step-by-step guide to create a 3D virtual tour here.📸📱💡