Interactive technology in the real estate sector has given rise to tools that improve the shopping experience and facilitate the successful sale of a property. In this article, we are going to show you how to do a 360° virtual tour for your real estate agency.
The objective of a 360° real estate virtual tour
The main objective of a 360° virtual tour is to facilitate the process of searching and selecting properties. It allows for better time management by taking advantage of the opportunities offered by innovative technology to buy or rent a home without leaving your doorstep. Today we outline how a virtual tour with 360° cameras facilitates this path.
What exactly is a 360° virtual tour?
A virtual 360º tour allows the real estate agency and its agents to show homes to future buyers, from the office itself, without having to physically visit each of them.
This is a huge time-saver for both the agent and the buyer, who will appreciate the fact that their complex decision-making process has been made easier.
Through the virtual tour the user can literally walk around the house, approach and move away from points, see all the rooms and how the light affects each of them. In short, they can evaluate every relevant aspect of the property.
Thanks to digitization, the content is enriched, and the client can easily discover details that had been overlooked and envision how they would make the most of the spaces.
What is required to create your first 360º tour?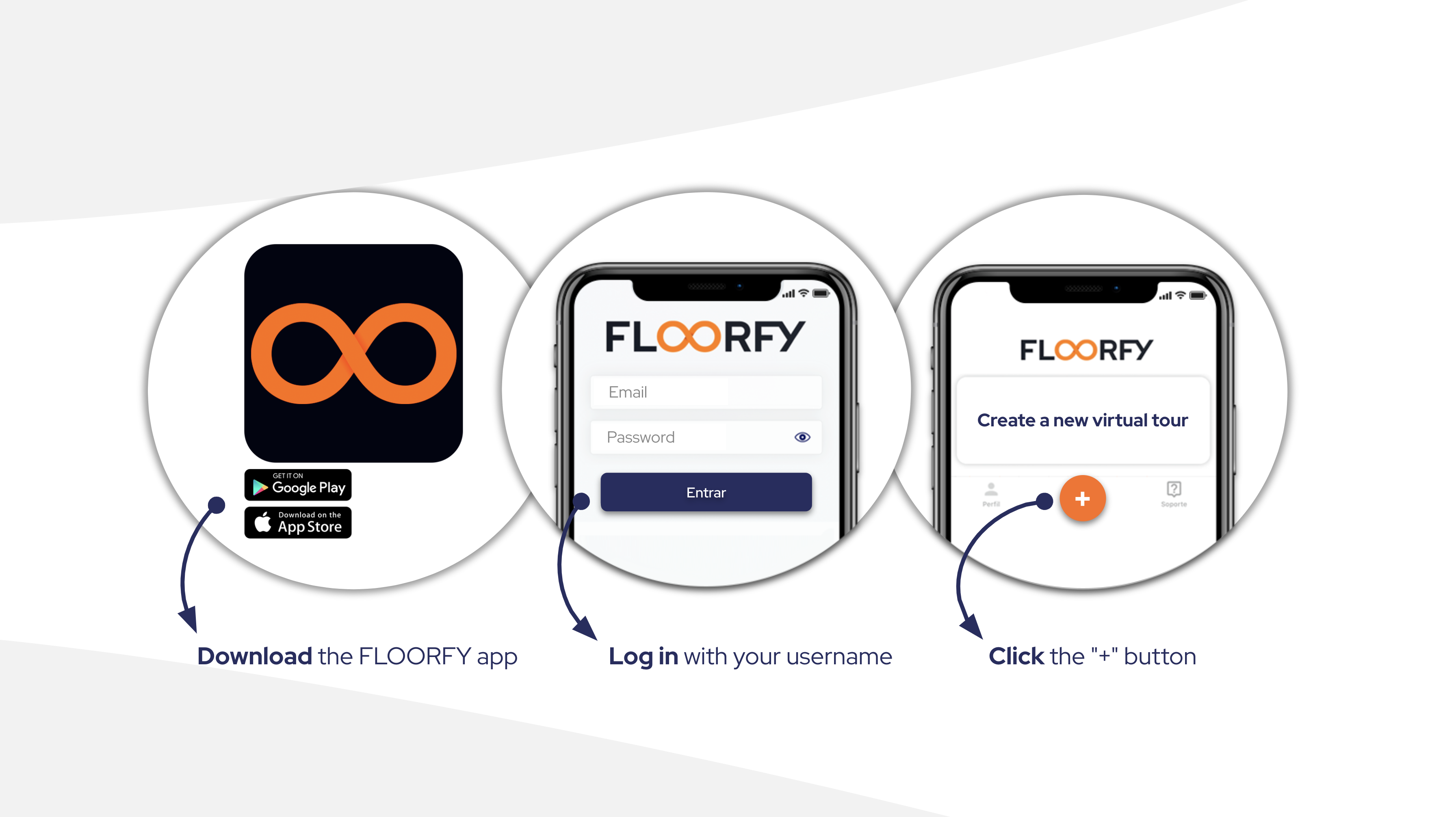 1. Download the FLOORFY app, log in with your username and then press the "+" button. The app is available on iOS and Android.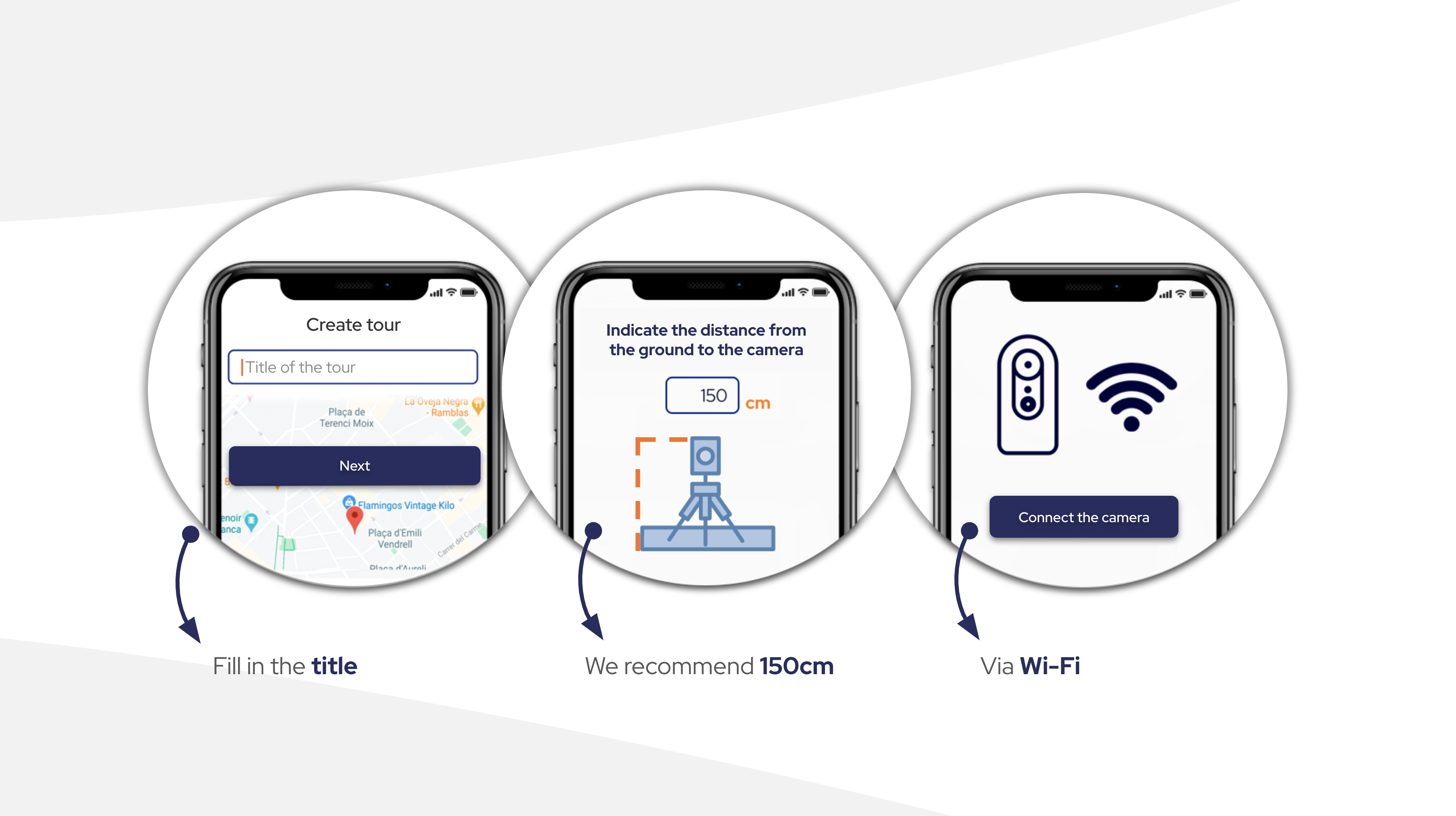 2. Create the virtual tour - complete the title, indicate the distance from the ground to the camera (we recommend 150cm) and then connect the camera via Wi-Fi.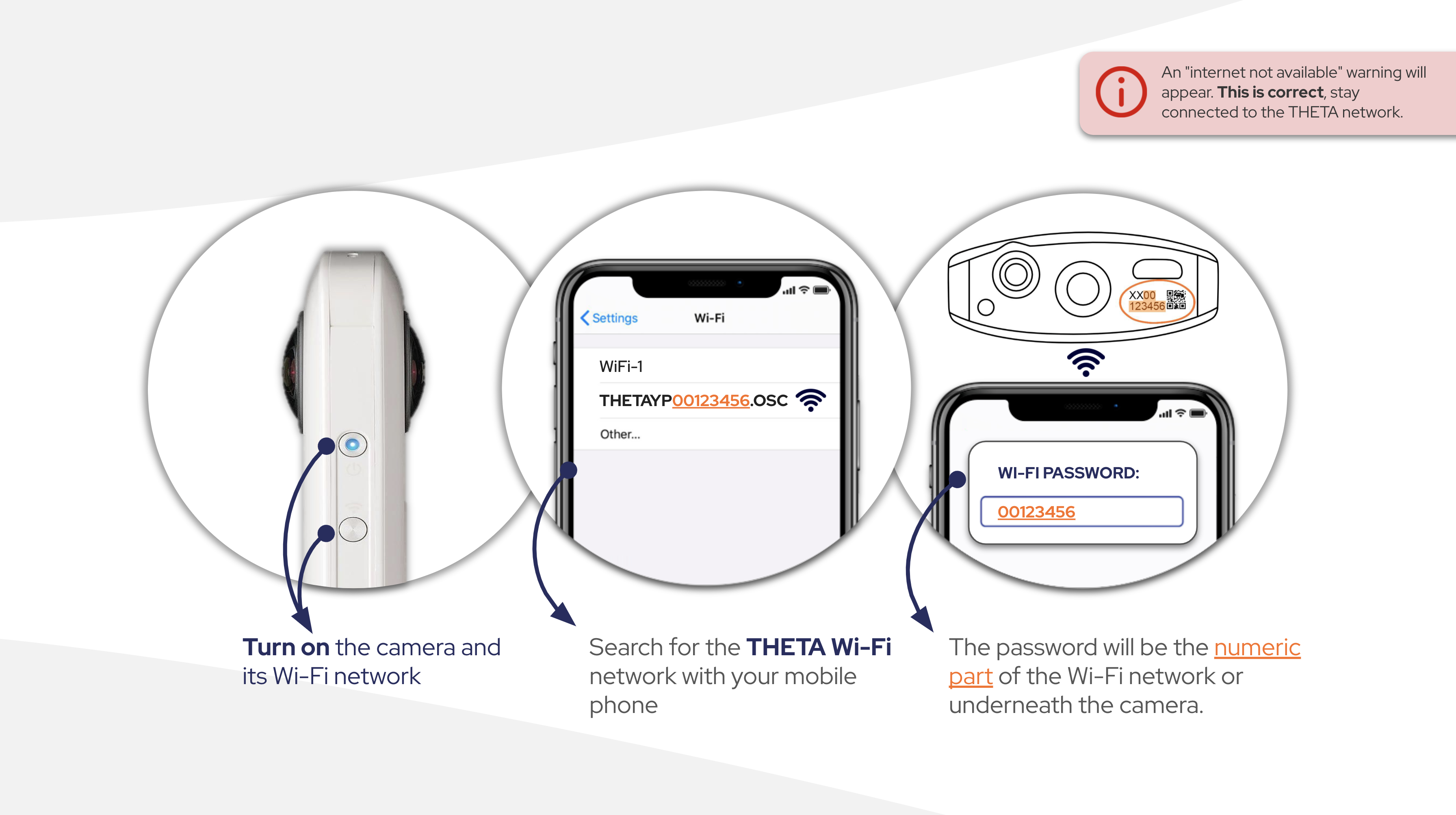 3. Connect the camera - turn on the camera and its Wi-Fi network and search for the THETA Wi-Fi network with your mobile phone (the password will be the numerical part of the Wi-Fi network or underneath the camera).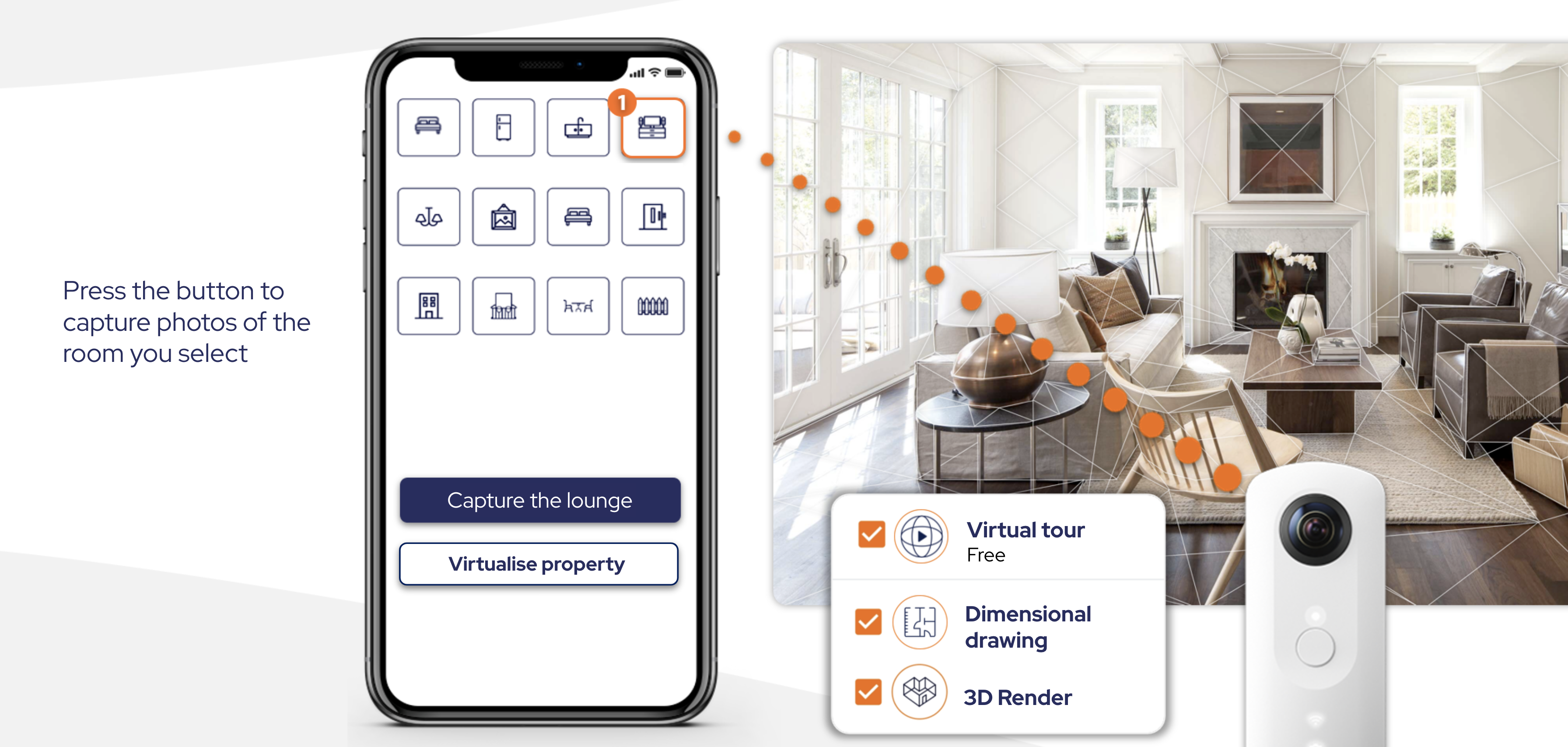 4. Capture rooms - press the button to capture photos of the room you select.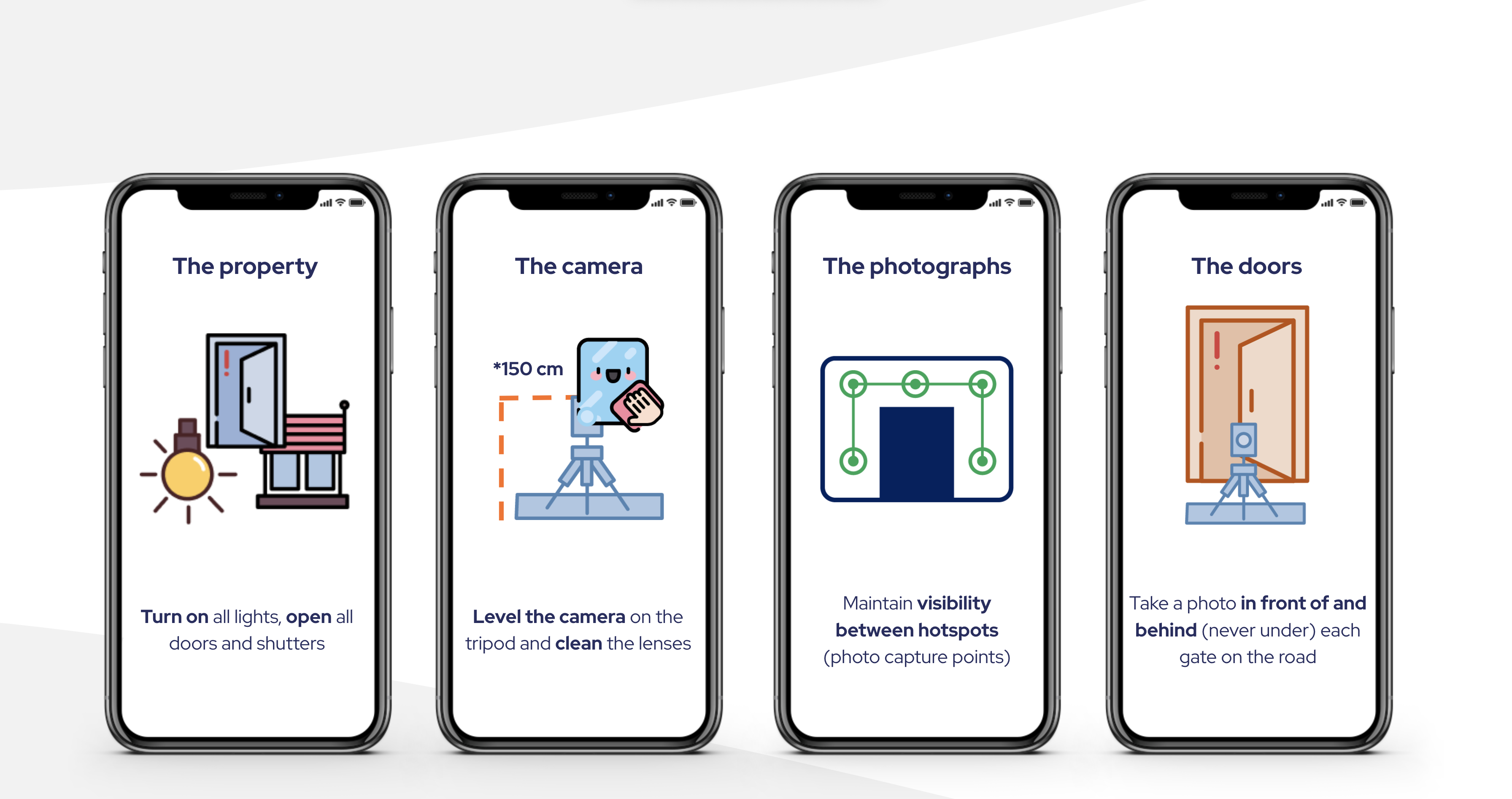 5. Get everything ready - turn on all the lights and open all the doors and blinds. Then level the camera on the tripod and clean the lenses. Maintain visibility between hotspots. Finally, take a photo in front of and behind (never under) each gate on the road.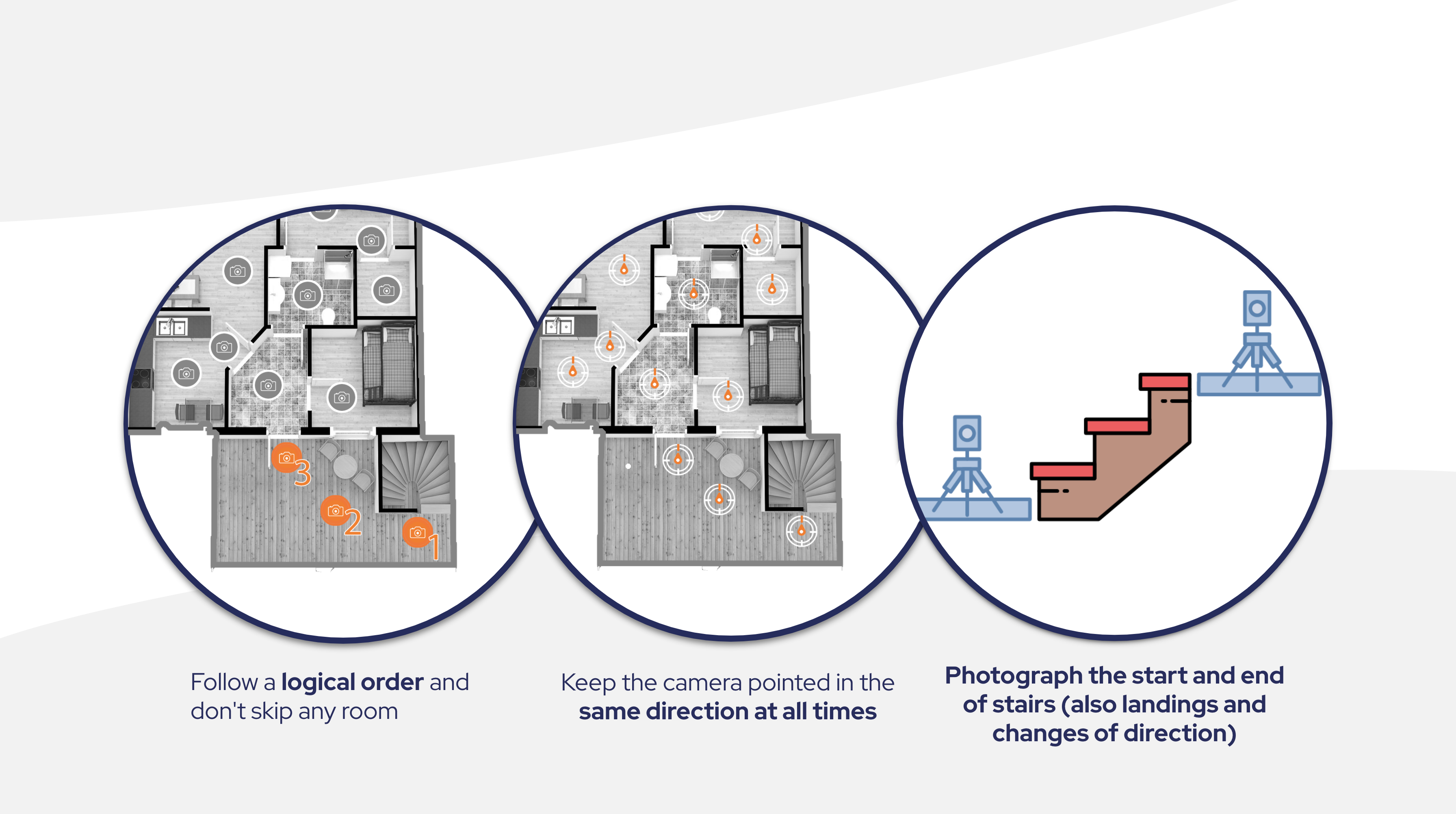 6. Follow an order - follow a logical order and don't skip any rooms. Always keep the camera pointed in the same direction. Also photograph the start and end of stairs (also landings and changes of direction).
Floorfy generates a link that can be sent directly from the platform through email or to social media. Furthermore, you can easily integrate it into your website without any problem.