Floorfy expands to USA market
We are pleased to announce our further expansion to USA, as part of our global expansion, with our newest member Gabriella Martin. We are so excited to grow further and Gabriella is playing a key role in sharing our innovative 3D virtualization software across the United States. Keep reading to learn more about Gaby and the current climate of the US market!
Gabriella Martin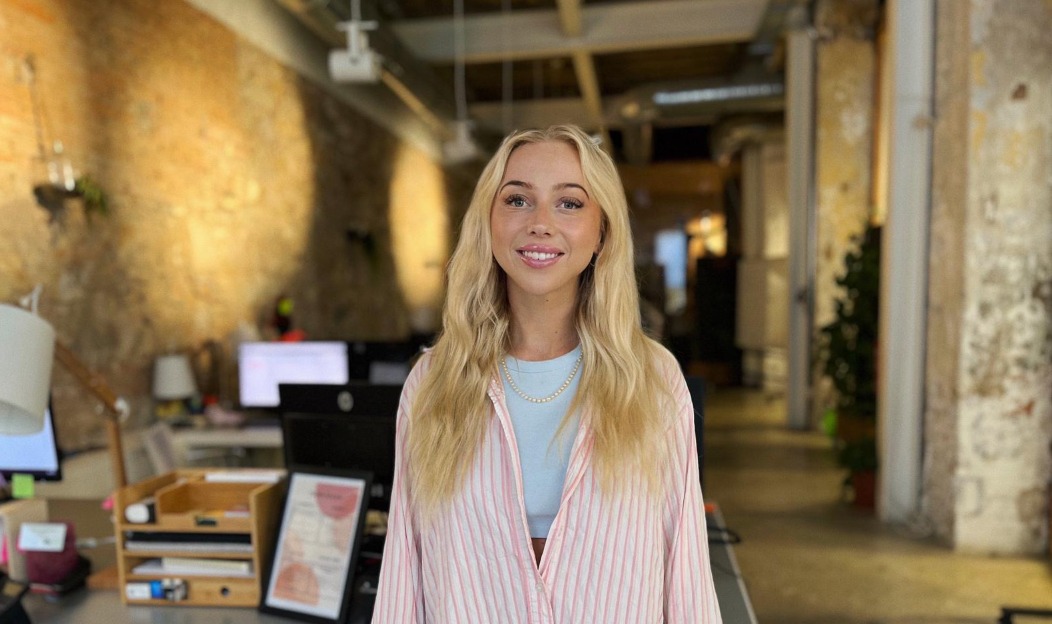 Hi I'm Gaby and I am the newest member of the Floorfy Team. I will be interning here for the summer, working with the marketing and sales department and assisting with business development in the U.S.A. I was born and raised in sunny San Diego, California - where it feels like summer year round. While I am thousands of miles away, the beaches, pleasant weather, and relaxed atmosphere of Barcelona remind me of home.
How has COVID-19 impacted the local market?
COVID-19 pushed the real estate sector into the future. In the U.S., with strict in-person limitations, clients could no longer attend open houses, meet in their agent's office, and close the deal in the comfort of their new master bedroom. By adopting digital technologies, the most successful real estate businesses evolved to meet consumer demands and improve operational efficiency. This trend for an e-commerce model of real estate continues, as we head into the post-covid era. Property visits will continue to be increasingly virtual, as consumer preference comfort and convenience remains. As technology improves, most aspects of the buying, selling, renting process will be able to be done online. Eliminating opportunity and transaction costs will undoubtedly have a net positive impact on the industry.
How does American culture affect real estate consumption trends?
The U.S. is incredibly technologically driven. There seem to be very few problems our smart phone cannot fix (scary, right?). Americans, on average, prefer to buy their paper towels on Amazon, rather than walk into Target. This shift into consumer digitalization has necessarily transformed how we buy and sell real estate. Buyers are given a bigger role in the initial purchase stage, as they can scroll through thousands of properties on portals. Finding their dream home is increasingly contingent on a property's digital presence: photographs, virtual tours, descriptions, etc… Real estate agents and professionals can capitalize on this by providing high quality virtual solutions for their listings. This is mutually advantageous, as it saves an agent's time (and therefore $!).
How do you see the USA real estate market in 5 years?
The thing about real estate is that you can never really know for certain anything. There will always be a certain level of unpredictability. However, given previous market patterns and current circumstances, my expectation is that prices will steadily drop as we head into the next phase of the business cycle. This predicted slowdown, in my opinion, will be no more than a market correction.
Everyone knows that the U.S. has had the highest, over-inflated housing prices in the world. According to the latest S&P CoreLogic Case-Shiller Index, single-family homes have jumped more than 20% in price nationwide in April from the same month last year. That being said, a decrease in housing valuations may be the only way right now to prevent a housing bubble crisis.
What brought you to Barcelona?
About a year ago, I came to Barcelona to study for a semester. I never knew that it would change the course of my life forever. As an Economics major, who has worked in various banks and asset managers, I always thought I would work at a big finance firm. This life path - it never felt like mine - it felt like what I was supposed to do, and quite frankly I was too scared to do anything different. Flash forward to living here in Barcelona, I was so lost, but at the same time, I have never felt so found. The people, the culture, everything – just felt right.
What were your motives for joining Floorfy?
My background in real estate runs deep. My father is a residential developer and my mother was a renowned interior designer. I spent my childhood, jumping from house to house and sitting in on meetings. Floorfy's technology fascinated me. People want to shop for homes online, just like they do their clothing. I saw the potential in Floorfy's ability to optimize the seller's and the agent's time and resources as well. The world is trending toward a more digital landscape; there is immense potential for the real estate sector to capitalize on this.
What is your current role within Floorfy?
At Floorfy, I am assisting with U.S. business expansion, playing a utility role in business development, sales, and marketing. I bring my experience in economics, communications, and real estate to support our team's goals and company initiatives. As a U.S. native, I have unique insight to their market and consumer trends. I look forward to watching Floorfy grow around the world, and in any capacity I can be a part of this process, I feel grateful for. If you have any questions, please feel free to reach out! I would love to connect with you. ( gabriella.martin@floorfy.com )